Trinity-moot-court-society
TRINITY MOOT COURT SOCIETY
"Human progress is neither automatic nor inevitable... Every step toward the goal of justice requires sacrifice, suffering, and struggle; the tireless exertions and passionate concern of dedicated individuals."
-Martin Luther King, Jr.
The Trinity Moot Court Society was inaugurated on 22nd September, 2018. Primarily, moot is the mock trial of how the legal proceedings take place in the courts. It is always regarded as a beginner's guide. If you love challenges and arguments, then you can also develop a love for mooting during your life in law school. If you have decided upon advocacy as your career then mooting can be a great beginning for your dream.
To quote Thomas Jefferson "brevity is best because it leaves no room for inattention by listener". Mooting makes you brave and confident personality. The challenge and the excitement that you experience while mooting cannot be gained in classes.
Trinity Moot Court Society will help students in competing in various moot court competitions throughout the country. Various Intra College competitions related to moot court training along with various workshops are being organized by the Moot court society for the better learning of the students. It will also provide an opportunity for students to build advocacy skills, sharpen public speaking skills, and engage in legal analysis in a variety of areas of law.
INFORMATION OF TRINITY MOOT COURT SOCIETY
To help students explore to the state-of-the art method and modern programming tools.

To compete in coding championships on various platforms.

To promote excellence in algorithm design/optimal solution and IT education & practice.

Advance the development and exchange

of relevant knowledge about coding

.

Be a forum for interaction among students of the institute

.
Keeping the club objectives in mind, the Coding club has organized a test for selection of new members of the club for the session 2022-2023 on 26th Feb, 2022. There were 55 students who participated in the test, and out of which 30 students were selected to be members of the club. As part of the process for selection of various portfolios of the club, the members willing to be in the club committee were instructed to fill a questionnaire on 9th March 2022. Through the questionnaire the members were instructed to answer some questions and self-nominate themselves for the club port folios. Subsequently, a write up was also called in from these nominated candidates on 22nd March 2022. Based on the responses from nominees and inputs received from faculties of the department, the following candidates are selected for the respective port folios of the coding club committee:
Faculty Incharges
Ms. Akshita Gupta, Faculty Co-Ordinator

Ms. Chahat Abrol, Faculty Co-Ordinator
Students Incharges
| | | |
| --- | --- | --- |
| S.No. | Name of the Candidate | Portfolio |
| 1 | Nimisha Jha | Convener |
| 2 | Naman Jain | Co-Convener |
| 3 | Mansi Dabas | Member |
| 4 | Nitya Ahuja | Member |
| 5 | Sidhant Malik | Member |
| 6 | Nishtha | Member |
| 7 | Saumya Mishra | Member |
| 8 | Himani | Member |
| 9 | Anchal Verma | Member |
| 10 | Ayush Gautam | Member |
| 11 | Aditi Sharma | Member |
| 12 | Drishti Jain | Member |
| 13 | Padmini Vasishta | Member |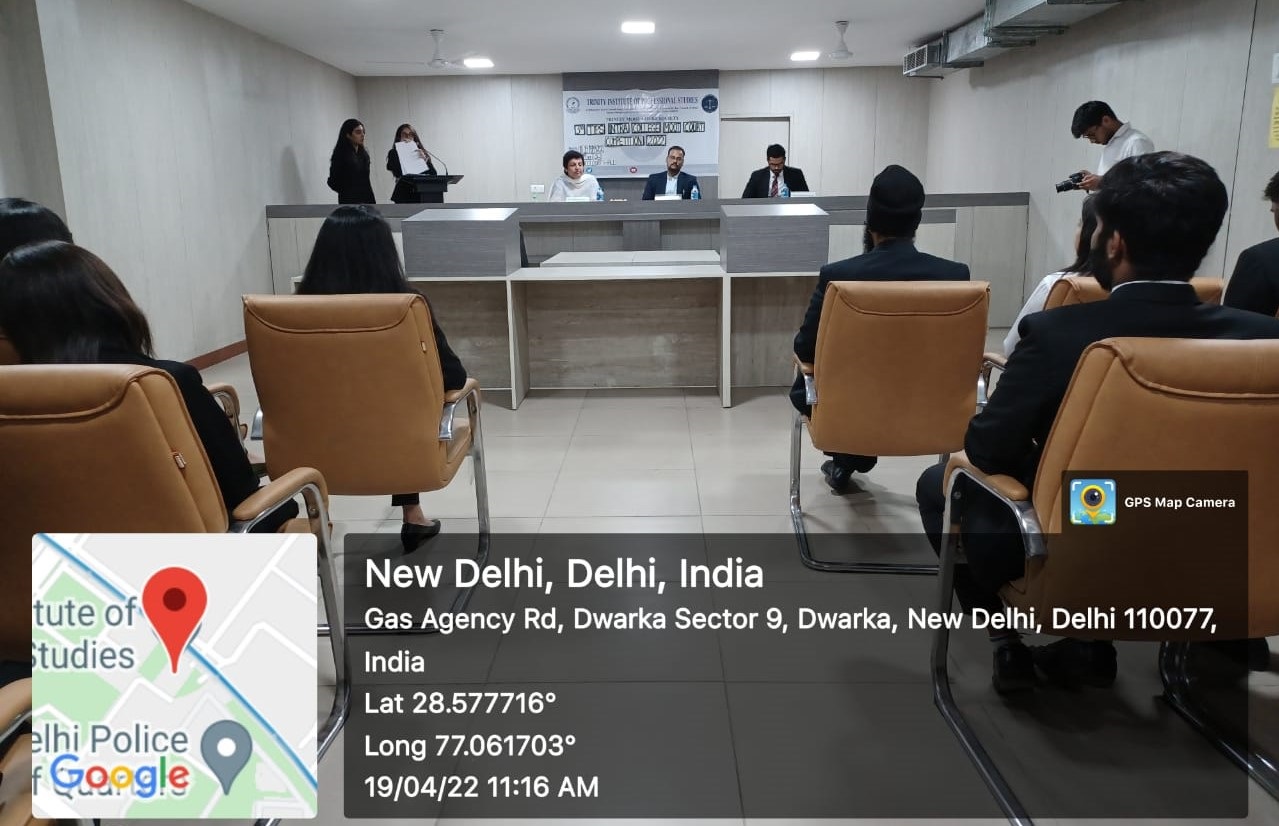 18 -19 APRIL 2022
INTRA COLLEGE MOOT COURT COMPETITION
Students of Trinity Institute of Professional Studies organised AN INTRA COLLEGE MOOT COURT COMPETITION in collaboration with moot court society and ELC society on 18 -19 APRIL 2022 , MR BHASKAR BHATI, MR KARAN SINGH , MR DANISH ALAM AND MR KAILASH RAM were the judges of the event. It helped the students to understand moot court development and it was great event full of opportunities, enthusiasm, and strength. It was a wonderful event ensuring the development of mooting skills and analytical skills too.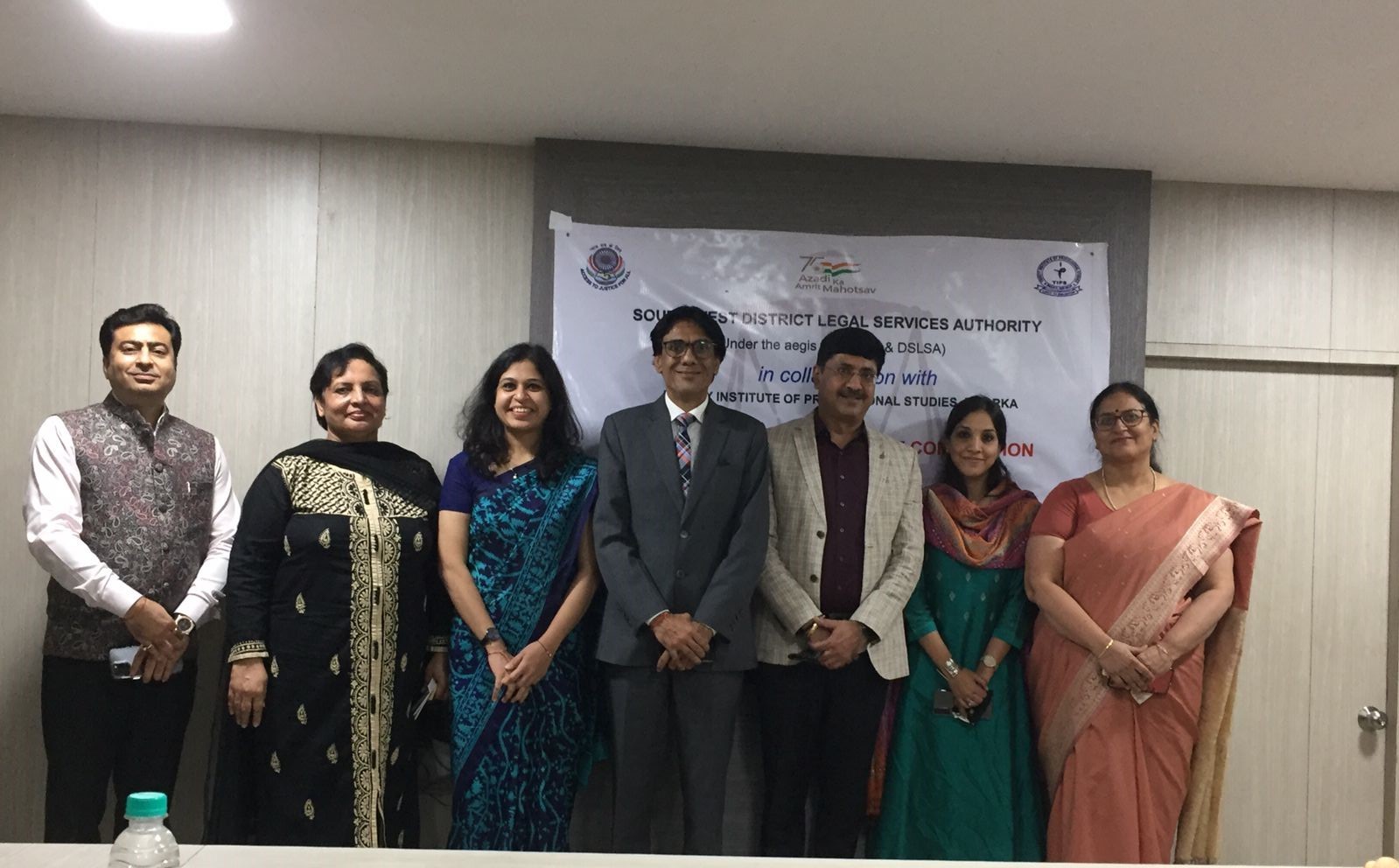 9 November, 2021
INTRA COLLEGE MOOT COURT COMPETITION
Department of Law, Trinity Institute of Professional Studies, Dwarka conducted an Inter College Moot Court Competition in collaboration with South West District Legal Services Authority on 9 November, 2021 , to mark the celebration of Legal Services Week ( 8 to 14 November).It was an enriching and informative event. The participants got the opportunity to share their perspectives and enhance their skills. This competition acted as a stepping stone and helped in abridging a gap between the theories of law and the practicality of the field.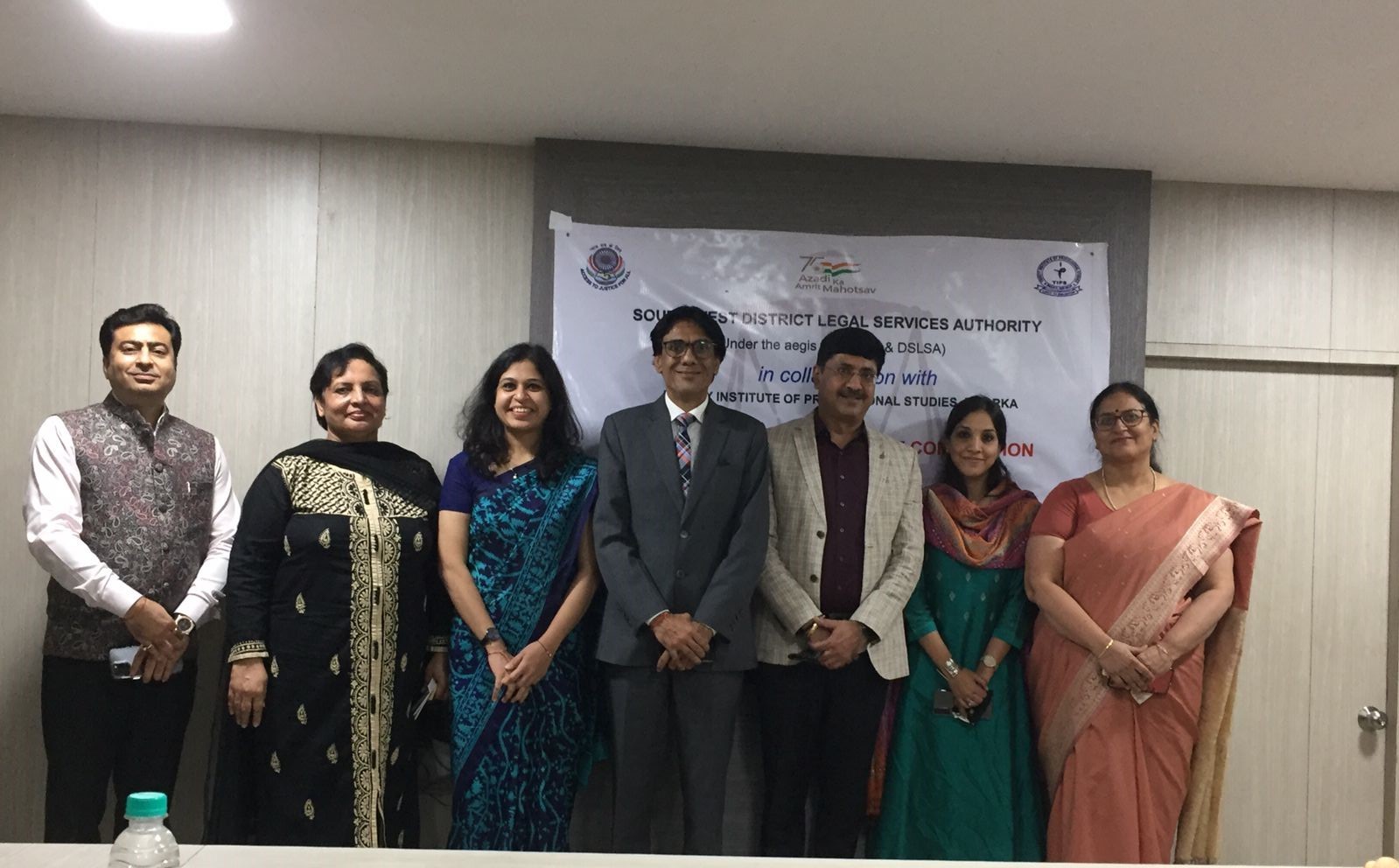 23 October 2019
Moot Court Skill Development Session
The Moot Court Society organized a Moot Court Skill Development Session on 31st January 2020 in the Moot Court. The guests of honor were Advocate Dhiranjan Ojha and Advocate Keshav Gaur who enlightened the students on developing their mooting skills. The session turned out to be highly enriching and informative.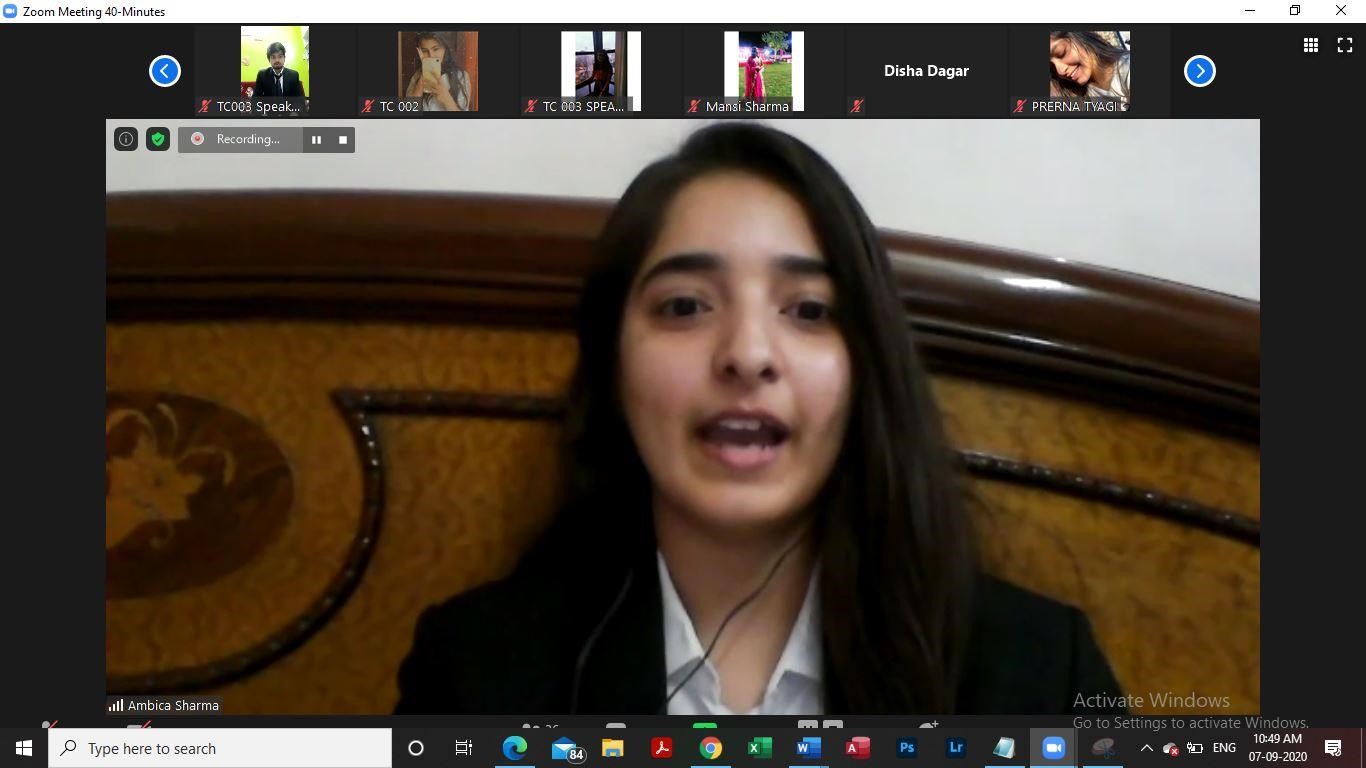 6th September 2020
1st TIPS Intra College Moot Court Competition
The Law Department of Trinity Institute of Professional Studies (TIPS), Dwarka affiliated to G.G.S.I.P.U, inaugurated 1st TIPS Intra College Moot Court Competition which was organized by law department. 2 days event dated from 6th -7th of September, where 6 teams took part and were given their team codes as per the rules of the competition.