Zorks
ZORKS 2019-20
Introduction
ZORKS was founded by Shraey Khanna from BJMC one of the famous Dancer of MJ5 CREW with Karan Preet Singh From BBA(G) in 2010.
Earlier: ZORKS- meant a new Gaming Technology
Later: In 2012 Nimish Choubey from BBA(G) came up with an acronym for ZORKS i.e. Zone Of Rythmic Killers
2012 brought Boom for ZORKS as it won 18 competitions in a row. As of now ZORKS have won over 100 titles
Zorks has won many awards which includes Bits Pilani and Anugoonj from 2013 to 2016 and made a hat trick by winning DCAC from 2013 to 2015. Zorks was invited as a guest performer at NAAC in 2013 & 2016, at Football Tournament in 2014 and at VMMC in 2018.
Mrunali Karnewar

Kajal

Kashish Panwar

Ankit Arora

Monti

Bharat Parmar

Bhavesh Aggarwal

Reet Malik

Ruchika Mishra

Ankur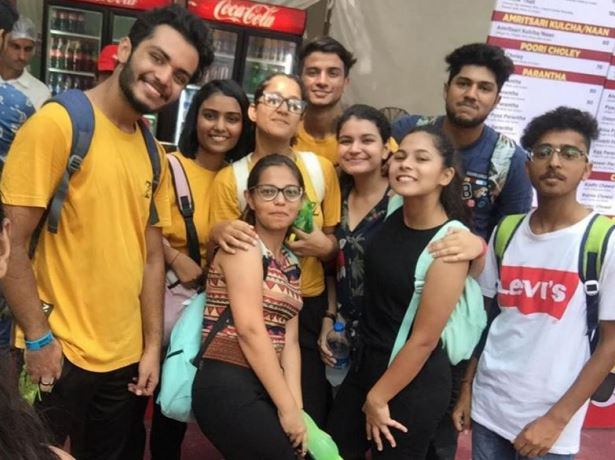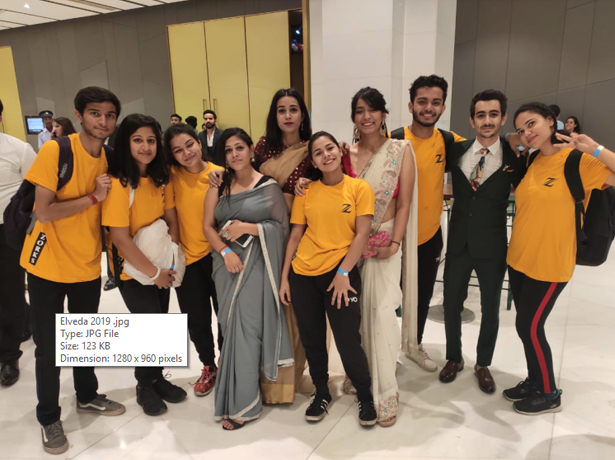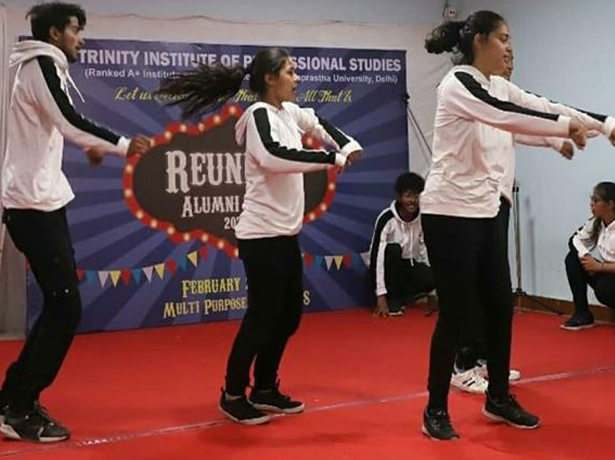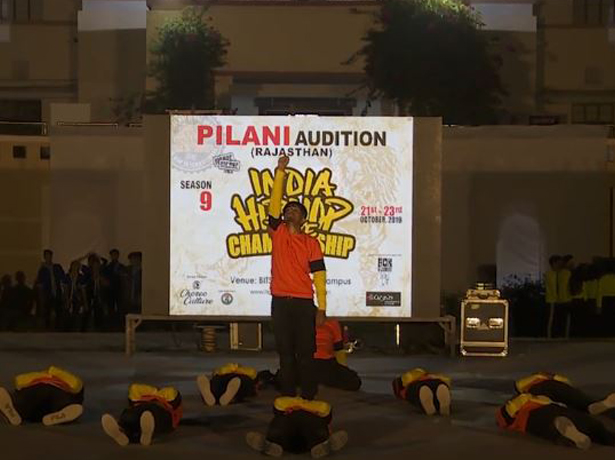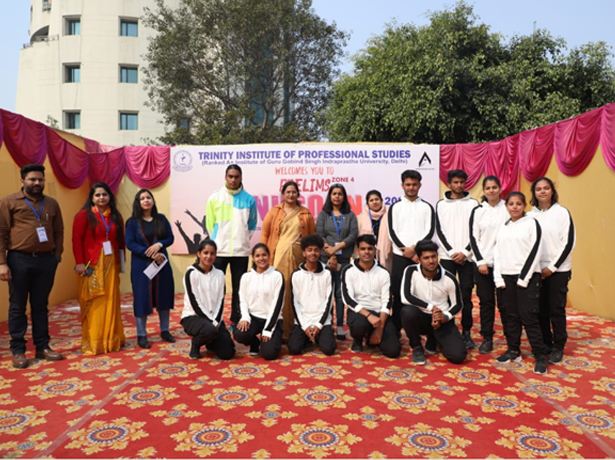 Events at a Glance:
1. Elveda 2019
TIPS organized farewell for final year students of 2016-19 batch. The event was organized at Vivanta by Taj. ZORKS gave a mesmerizing performance for expressing their good wishes, luck for future & happy memories of students. The performance was appreciated by Chairman Dr. R.K Tandon, Director Dr. Barkha Bahl, Faculties & students.
2. Orientation Day 2019
On this special occasion, Dr. R.K. Tandon, Chairman, TIPS welcomed all the students to the family and enlightened them with his words of wisdom & also guided them for the career perspectives. The program continued with the presentation of different departments wherein the HODs and Chief Coordinators briefed the students about their respective courses.
ZORKS, gave three splendid performance to boost the morale of the newly admitted students. Dr. K. K. Geetha, Principal cum Director Law and Dr. Vikas Rao Vadi, Director addressed the students and wish them luck for their future endeavors. The program ended with a warm note.
3. TRANSDUCTION: Freshers' Day at Vivanta by Taj
Welcoming 2019-21 batch students with Freshers party. Students of TIPS presented their dazzling cultural performances in between the rounds of the competition to make the event more colorful. Following that, cultural performance by ZORKS, rocked the stage with their performance.The occasion was high on entertainment quotient as one after another event kept tumbling out. The performance was awarded Rs.7000 by Chairman, Dr. R.K. Tandon.
4. AIIMS Pulse Battle 2019 – "Don't Kill the Streets"
Pulse is the one of the largest cultural festivals for students in the country. Pulse is hosted by AIIMS Delhi and is conducted for the seven- days. It is a stage Where number of talented youngsters show their talent in the fields of dance, music, literary arts, management and technical showcases as well as theatre and sports. Every Year Celebrities comes which make it more especial. ZORKS participated in Pulse – Annual Cultural Fest in Don't Kill the Street group battle completion.
5. Oasis Chapter 49
Oasis—the cultural fest of BITS Pilani is 96 hours of unadulterated thrills comprising music, dance, drama, art, quizzes, fashion, and humour. It is the second-largest cultural festival of India. It's the joint student coordination in BITS Pilani that makes the fest as well as the college truly magical.
ZORKS performed in The Street Dance event & eventually, it was also Audition for Indian HipHop Championship Season 9.
6. Anugoonj Prelims 2020
A two day extravaganza with the best of talent, enthusiasm and entertainment at ‗Anugoonj Prelims' 2020 at TIPS. Students of various colleges participated in competitions, showcasing their skills and unmatched enthusiasm. ZORKS stud 2nd & Quailified for the finals. Since its inception, ZORKS has participated and qualified for the finals every year
7. Anugoonj 2020
Anugoonj, which translates to ―Echoing of small efforts‖, is the monumental annual cultural festival of GGSIPU which takes place in February. Captivating all creative thoroughbreds from more than 100 affiliated colleges, the fest spans three days. This extravaganza is escapism from the laborious college life. Anugoonj is the place to be, whether you want to flaunt your skills, stand with your mouth agape watching the talent, or just use it as an excuse to come and have tons of fun. ZORKS had been performing in Anugoonj since its inception in 2010. Every year ZORKS has been Qualified for Finals & won the tittle many times in a row.
8. Reunirse' 2020
Trinity Institute of Professional Studies organised alumni meet. 'Reunirse' 2020 with great pomp. With a line up of thunderous events, the meat turned out to be highly entertaining and also touched an emotional chord by making everyone nostalgic. The event concluded on a happy note with games, interaction and dancing with great gaiety. ZORKS gave tremendous performance in the event.